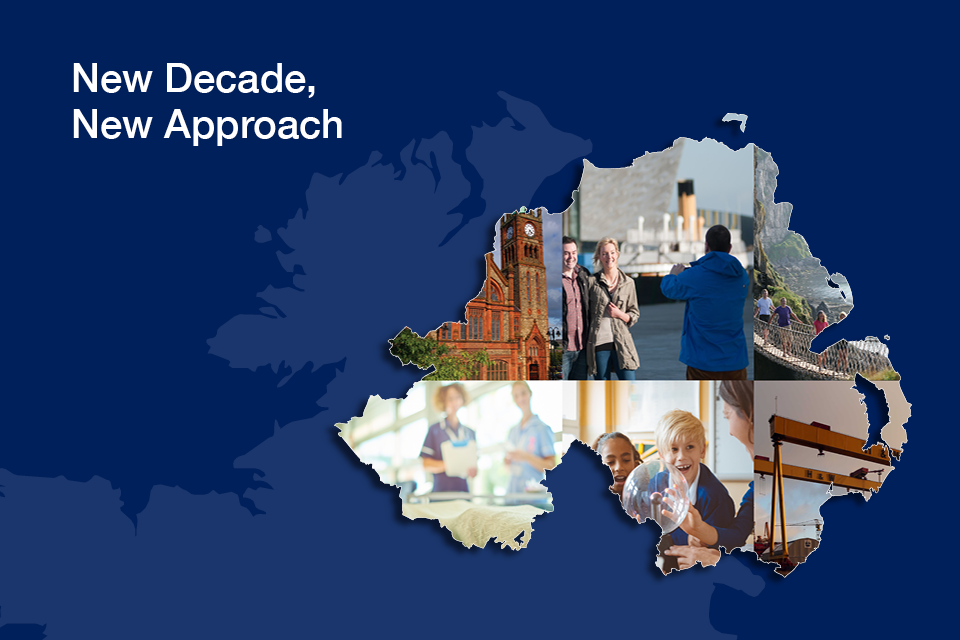 'New Decade – New Approach' – same old story
The most surprising thing about the 'New Decade – New Approach' deal that will see the return of an Assembly and an Executive at Stormont is that it took three years and a day to achieve.
There is absolutely nothing in this agreement that could not have been secured if the Assembly had continued to function: nothing.
Yet over a three year period the DUP and Sinn Fein held the people of Northern Ireland ransom to settle on a document that could and should have been written in 2017.
Collapse
SInn Fein collapsed the Executive primarily because of its concerns about the Renewable Heating Initiative (RHI), yet apart from a commitment to form a committee to look at the report's findings and an undertaking to learn lessons, there's hardly a mention of it in the new Agreement.
That said, fourteen paragraphs and 727 words are devoted to Language and Cultural Rights. Integrated education is mentioned – literally mentioned – once. The word Poverty is mentioned once in the main report and there are absolutely no references to women or homelessness.
Clearly these are not Sinn Fein or DUP priorities. Nor will they be.
Crisis
During this period public services reached the point of collapse, mental health deteriorated, homelessness increased, school budgets couldn't cope, and hospital waiting lists increased and for the first time in their history nursing staff were forced to picket their own hospitals.
Ultimately Sinn Fein and the DUP have now signed up to a return to work – not as a result of their own efforts but because the British and lrish governments wrote the text for them.
And what have they returned to? Simply stated, a continuation of the sectarian carve up on which they came to power and which they intend to maintain to stay in power. The maintenance of power and the consolidation of differences are the only real winners in today's developments.
All the more reason to build and pursue the socialist alternative to sectarianism and all class alliances.